Concrete Colour Systems has manufactured and supplied concrete colour pigments, decorative concrete coatings and specialised protective sealers for over twenty-five years.
The products we supply are of trade quality and are best applied by experienced independent contractors who are proficient at preparing concrete and applying our products to ensure a quality outcome.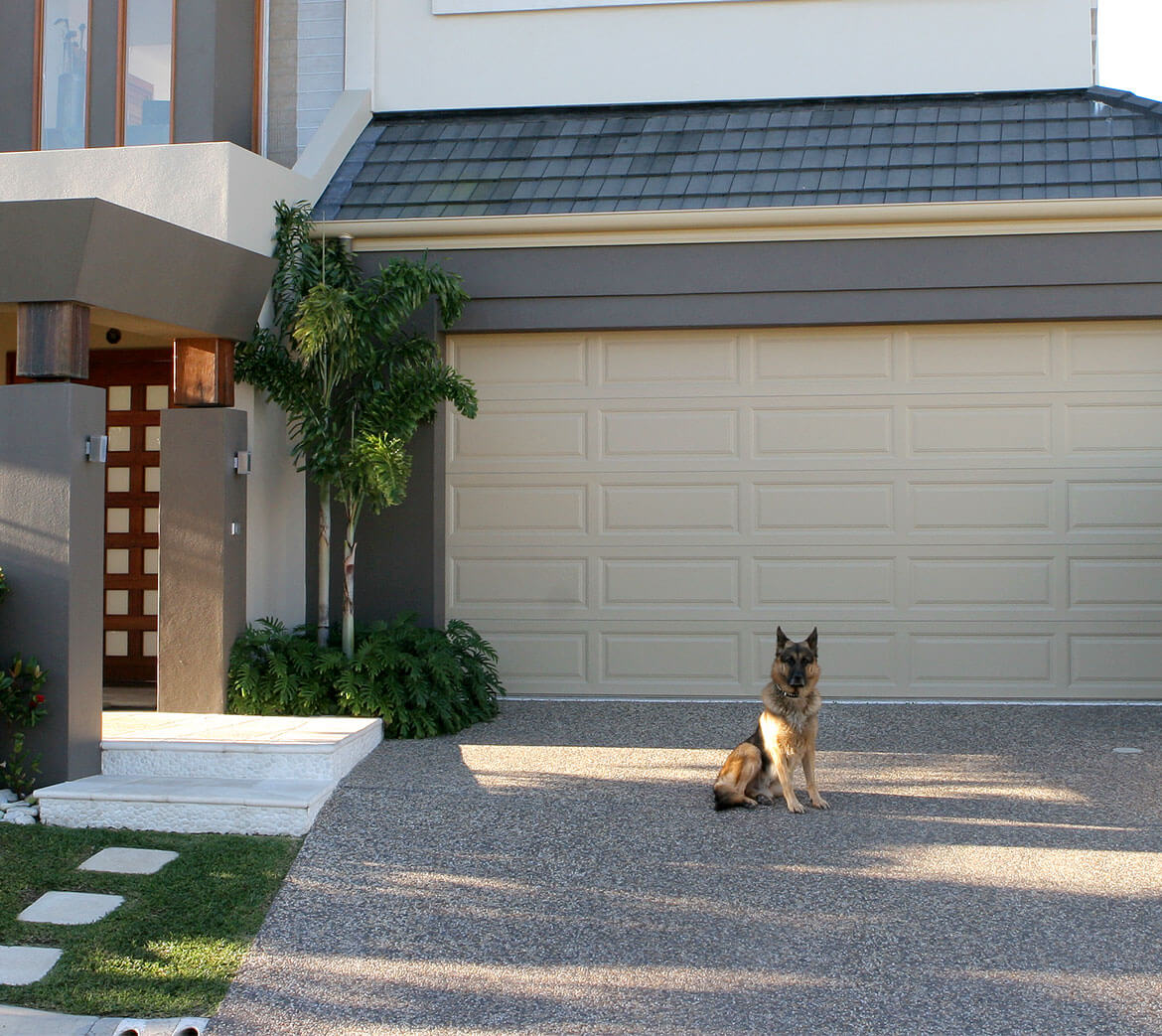 If you are looking to incorporate a CCS colour pigment into new concrete, we recommend speaking with your local concrete supplier or concrete applicator for pricing and samples.
Did you know that colour pigment is only one ingredient in the mix that produces concrete. The other ingredients include cement, sand, admixtures, aggregates, water content and supplementary materials. These materials are naturally occurring and may change in colour and properties depending on the location of your concrete company in Australia. As a result, Concrete Colour Systems cannot guarantee the final colour outcome on site and any colour charts or marketing material should only be used as a guide.
For information on what you need to consider when choosing a colour, please read our blog on What you need to know about choosing a concrete colour.
If you would like a quote to renovate existing concrete, Concrete Colour Systems can provide you with the name and contact details of a reputable and experienced contractor in your local area. These contractors will be able to supply you with a prompt and professional quotation for your project.
While we can provide you with contractor details to obtain quotes, it is important to note that they are completely independent of Concrete Colour Systems. Our recommendations are based on the contractor's previous completed work.
We recommend that you take your time to assure yourself of their workmanship by reviewing their previous completed works, whether that be through photos or viewing their work in person. It is best to be entirely satisfied with every element of the work to be undertaken before accepting any quote.
For guidance on the type of information you will need ready to organise a quote for your project, please read our blog on Understanding what information is needed for a quote: Our guide to the basics.