Polished, resurfaced, coloured tints and epoxy floors.
Do you have tired plain old concrete in your home and you're not sure what to do with it? Don't worry, we have many affordable options that are ideal for both interior and exterior use to help refresh and revive it. From a bright resurfacing overlay system to stylish polished concrete, below you'll find a few ways to add life to your old concrete.
Polished Concrete
Embrace your existing concrete and bring it back to life by polishing it. To achieve this stunning finish, the concrete surface is mechanically ground and our CCS Luxstone Concrete Polishing system is applied. This innovative system hardens and protects the surface while providing superior shine and reflectivity. Polished concrete is ideal for interior floors and is available in a low, medium or high gloss reflectivity that is low maintenance and extremely durable.
We recommend having a tradesperson inspect the condition of your concrete floor to ensure it is suitable for polishing. If you need a hand getting in touch with a tradesperson, let us know and we can help.
Resurfacing Overlays
If you love colours and patterns, then resurfacing overlays is for you. Resurfacing concrete with an overlay system is the ultimate way to add free form designs, texture, colour and vibrancy to your existing concrete. CCS Stylepave Overlays is a high strength, cement-based, coloured mortar that is sprayed on to the surface and then sealed for protection.
This option is affordable, durable and low maintenance, and is considered a great option for refreshing your driveway or outdoor walkways. Request a true-to-life colour card today.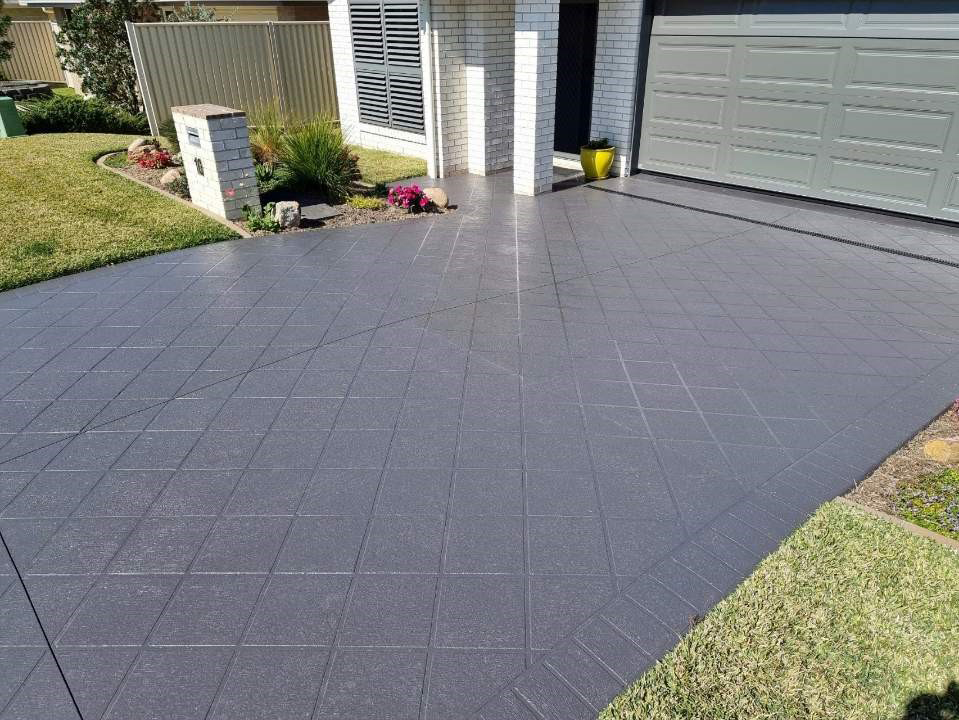 Concrete Tints
Another cost-effective method for rejuvenating and enhancing old concrete is with our CCS Colour Master Sealer Tint system. Coating concrete with an opaque wash of UV resistant colour, the sealer system penetrates the surface and maintains the natural texture of the concrete while also protecting from oil, grease and tyre marks.
Ideal for use on driveways and outdoor areas, it is a durable, low maintenance and long-lasting system with twelve colours to choose from. Explore our colour range here.
Epoxy Floorings
If you're renewing old interior concrete in an area that gets lots of use, like a rumpus room or garage, an Epoxy floor is a great solution. Epoxy floors are extremely durable, smooth and easy to maintain, plus you can choose from a solid colour, metallic or flake finish depending on what works best in your home.
If you love colour and metallic, make a statement with this completely bespoke finish that will grab everyone's attention. Or for a speckled multi-colour finish, look no further than our Galaxy Flake Floor which is great at hiding unwanted dirt or marks, making it ideal for playrooms and garage floors. If simple is more your style, our solid colour epoxy floor is ideal for you, providing a strong, durable floor that will work in many different rooms.
With all these options, you will be enjoying your revitalised concrete floor soon.
If you have any questions about the ways to renovate existing contact, please contact our helpline via email or phone or jump onto Live Chat.