With the built environment being the largest contributor to greenhouse gas emissions currently, Australia has seen a drive to improve the impact of the coatings industry on sustainability initiatives and the environment. In doing so, both consumers and manufacturers are working together to protect what we love most about our country.
One of the biggest offenders against the environment and our health are VOCs (Volatile Organic Compounds). What are VOCs? VOCs are organic compounds with very low boiling points, meaning they can easily evaporate into the air and releasing odours long after use. Some compounds can be naturally occurring like eucalyptus oil, while the majority of those causing problems are man-made compounds. However, not all man-made VOCs are considered to have a negative effect on the environment or people as they chemically mirror naturally occurring VOCs.
Still the rise to manufacture low VOC or no/zero VOC products is present to continually reduce the carbon footprint of coatings and protect people's health.
At Concrete Colour Systems, we have manufactured a variety of coatings and sealers that have a low VOC rating. Whether you are looking for a penetrating sealer, epoxy coating, densifier or other treatments or coatings we have a low VOC option to match your requirements.
Browse our range of low VOC coatings and sealers below, for more information on each product, please click on the product name.
Penetrating Sealers
A low VOC formulation containing fluoropolymers to resist light oil spills making it an ideal and extremely economical product for protecting public precincts and alfresco dining areas.
Provides the best of both worlds – it offers excellent resistance to oil and water, enhances substrate colour and retains the slip resistance of the original surface texture.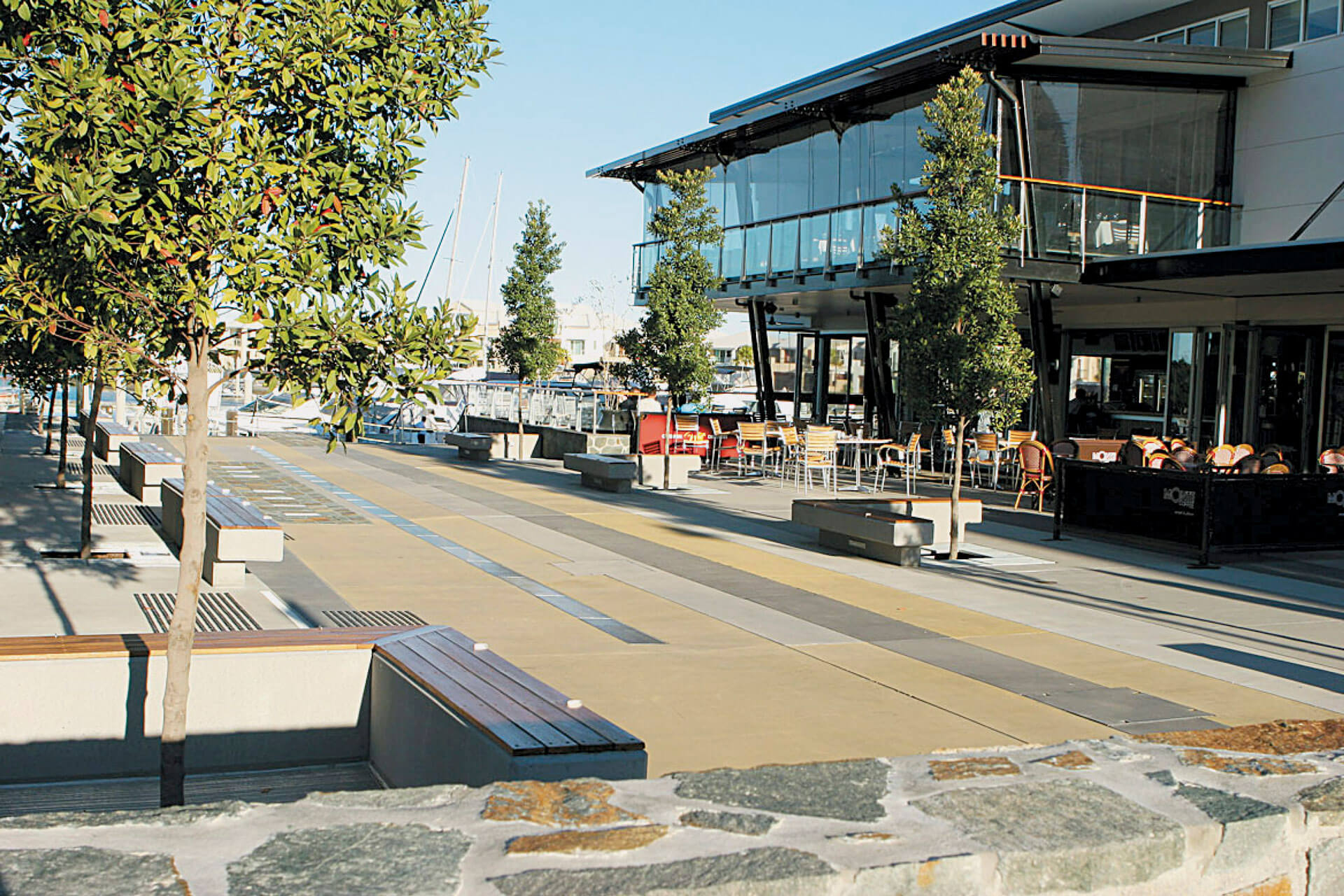 Acrylic Sealers
Designed to protect and enhance whilst creating a rich finish rarely found in water based sealers. It is ideal for applications where low VOC and/or low odour is required.
Polyurethane Coatings
A water-based, two part coating that provides hard-wearing protection for interior and exterior projects. This low VOC coating provides a subtle surface colour enhancement and excellent protection from solvents, chemicals, oils and acids.
Epoxy Coatings
A two-part, solvent free epoxy coating system designed for internal concrete floors. It can be build up to an unlimited thickness and provides excellent water, chemical and oil resistance. The high gloss coating comes in a range of standard colours, with custom colours available on request.
A high performance, two part, water-based, semi-gloss epoxy coating system available in light grey and other colours on request. It is designed for internal floor applications where chemical resistance is required. Considered to be no VOC.
A high performance, two part, clear, water-based tintable epoxy coating system. It is suited for both priming and sealing concrete and is also an effective dust proofer. Due to its ability to provide a moisture barrier, it is ideal for application prior to the addition of subsequent coatings.
Polyaspartic Coatings
An extremely tough, high gloss, low odour product which is purpose-designed for coating commercial and industrial floors where return to service time is paramount. Tack free within 45minutes of application (climate condition dependent), this coating can withstand light pedestrian use within hours. The floor can be returned to full service by the next day.
Densifiers and Hardeners
A lithium based, penetrating hardener, densifier and dust proofer designed to increase abrasion resistance and reduce surface absorption of liquids. It has a low sheen and natural appearance.
A hybrid concrete densifier containing potassium and lithium silicates which penetrate into the concrete to block the capillaries and harden the top layer of the concrete to provide a dense, hard and dust proof surface. It also provides increased abrasion resistance and surface absorption of liquids. It is low sheen which enhances the appearance of the surface whilst maintaining a natural concrete look.
The X-Factor when it comes to hardening and protecting concrete. This ground-breaking compound contains densifier, penetrating sealer, and an oil resisting agent to not only strengthen concrete but offer superior protection from oil and similar liquid spills. The ideal choice for industrial warehouse flooring and hardstands where safeguarding of the concrete is vital.
If you have any questions about our product range, contact us via our enquiry form or jump onto live chat.