Colour is the most powerful and personal element of design; it is an expression of oneself, an extension of your personality. Bold. Cool. Warm. Soft. Subtle. Colour can subconsciously alter our moods and perceptions, harmonising or contrasting with the surroundings. Colour creates an invitation, welcoming you to a space and make a lasting impression.
When considering colours for your project, the Stylepave Overlays colour range will allow you to confidently express yourself. With 30 modern colours and a range of surface textures and patterns to choose from, Stylepave is the perfect solution for a simple recolour or a complete facelift to concrete. Designed for both new and existing concrete, our colours will inspire or complement your colour schemes.
Stylepave Overlays is a system of CCS products that involves the application of a primer, base coat, and topcoat followed by two coats of a clear sealer to provide protection and durability to the newly coloured surface. This unique system is extremely hard-wearing, UV resistant and requires low maintenance, making it suitable for both vehicle and pedestrian use. Applied by hand, Stylepave can be placed on new and existing concrete in both tight and open spaces.
Neutrals & Greys
Crisp and clean, neutral and grey colours are always a popular choice amongst designers. They are timeless colours that will age beautifully against your surroundings. Landscaping and design features will be the standout against neutral and grey colours. Consider Stylepave Overlays in Shale, Hazel, Greystone, French Grey, Ocean Sand, and Storm Grey.
Browse the full Stylepave Overlays colour range here.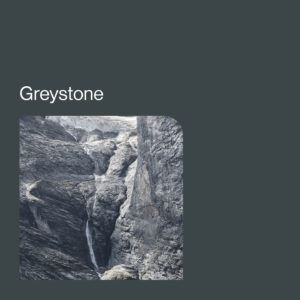 Accent Colours
Make a bold statement with your concrete. Be inspired by nature and incorporate earthy tones into your design. Show confidence and add interest with reds and blues as part of your palette. Create a statement by choosing Stylepave Overlays in Atlantic, Tahiti, Brick Red, Tannum, Pale Eucalypt, Truffle and Tuscan Zest.
Browse the complete Stylepave Overlays colour range here.
Offering great versatility and choice to designers and project owners, Stylepave Overlays is suitable for use in commercial and residential projects including driveways, pool surrounds, public precincts, and theme parks. Find colour inspiration in your project's surroundings, existing colour palettes, your personal style. Remember the colour/s you choose for your concrete will help to set the tone for first impressions of your outside space.
Browse the full Stylepave Overlays colour range here.
Know what colour/s you want? Our team can put you in touch with applicators in your local area for a personalised quote. Fill in this form and we'll be in touch.